James Sykes
CEO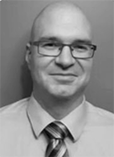 James brings more than 15 years of mineral exploration and discovery experience to the team, most notably from prominent roles in high-grade uranium and rare earth element successes. Over the past decade, he has been directly and indirectly involved with the discovery of over 500 M lbs. of U3O8 in the Athabasca Basin, having helped generate billions of dollars in shareholder appreciation. James is also the CEO of Baselode Energy Corp., where they made a new uranium discovery with the company's first drill program.
---
Stephen Stewart
Chairman and Director

Stephen is the CEO, and Director of Orefinders Resources Inc. and QC Copper & Gold, both TSX Venture listed companies, while also being a Director of Mistango River Resources, a CSE-listed company. He is also Managing Partner of Minvest Partners; a private group focused on natural resource discovery and development. Stephen is the Founder and Chairman of the Young Mining Professionals Scholarship Fund, the largest mining-focused charitable organization and fund, supporting mining engineering and geology education in Canada. Stephen holds a Bachelor of Arts from the University of Western Ontario, a Master of Business Administration from the University of Toronto's Rotman School of Management and a Master of Science from the University of Florida.
---
Charles Beaudry
Director

Charles is a P. Geo with over 30 years of experience in project generation, business development, exploration chemistry and hands-on project management. Charles previously held the position of General Manager of new business opportunities with IAMGOLD Corporation from 2008 until 2009, after having spent nearly 17 years in various capacities for Noranda-Falconbridge-Xstrata, including as country manager of Brazil from 1996 to 2001 and manager of the Frieda River Project from 2005 to 2006. He holds a Bachelors of Science in Geology from the University of Ottawa and a Masters of Geology from McGill University.
---
Alexander Stewart
Director

Alex has over 40 years of experience in the practice of corporate and securities law and the natural resource investment. He has been a director of numerous public companies on various exchanges including Nasdaq, NYSE, TSX and TSXV. For the last fifteen years, he has focused exclusively the on the mining and metals sector and has been instrumental in sourcing, funding and developing high-quality mineral assets in North and South America. In the past, he was the founder, seed financier and principal behind a number of mining projects including the Cote Lake Project, acquired by IAM Gold in 2012 for over C$580m and the Eagle One polymetallic project now owned by Noront Resources. He holds a Bachelor of Arts degree from the University of Western Ontario, a Juris Doctor degree from the University of Toronto Law School and a Diploma, LCE, from the University of Madrid.
---
Joel Friedman
CFO

Joel is a finance professional with over 13 years of experience working in the mining and cannabis industries. Most recently, Joel served as the CFO of Khiron Life Sciences Corp, prior to this, he was Vice President, Finance at CannTrust Inc., and Director of Finance at Primero Mining Corp. and senior finance roles at Banro Corporation and Iamgold Corporation. Mr. Friedman began his career at Deloitte in the Real Estate and Resources group, where he worked with a variety of publicly listed clients throughout the mining lifecycle, from exploration to multi-asset operators. Mr. Friedman holds a CPA, CA and Honours Bachelor of Business Administration from the Schulich School of Business at York University, Canada.
---
Mike Sweeny
VP Exploration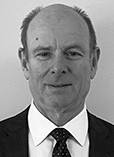 Mike is a professional geologist (P.Geo) with over 30 years of experience and a strong focus on nickel, copper and platinum group element ("Ni-Cu-PGE") minerals systems. Previously he held various positions, including Senior Geologist, for numerous underground and surface exploration programs with Falconbridge-Xstrata-Glencore. He played primary roles in the discoveries of the Onaping Depth Deposit (currently in development), Fraser Morgan Deposit (currently in production), and was a part of the exploration team that discovered the recent Ni Rim Depth and Norman West Footwall deposits, for a combined total close to 65 million tonnes of nickel and copper resources. Mike has extensive experience in managing and designing underground and surface exploration programs from grassroots discovery to definition drilling leading to production. Mike started his career with the Ontario Geological Survey focussed on the Lac des Iles PGE deposit, Thunder Bay area, NW Ontario. He holds a Masters of Geology from Western University.
---